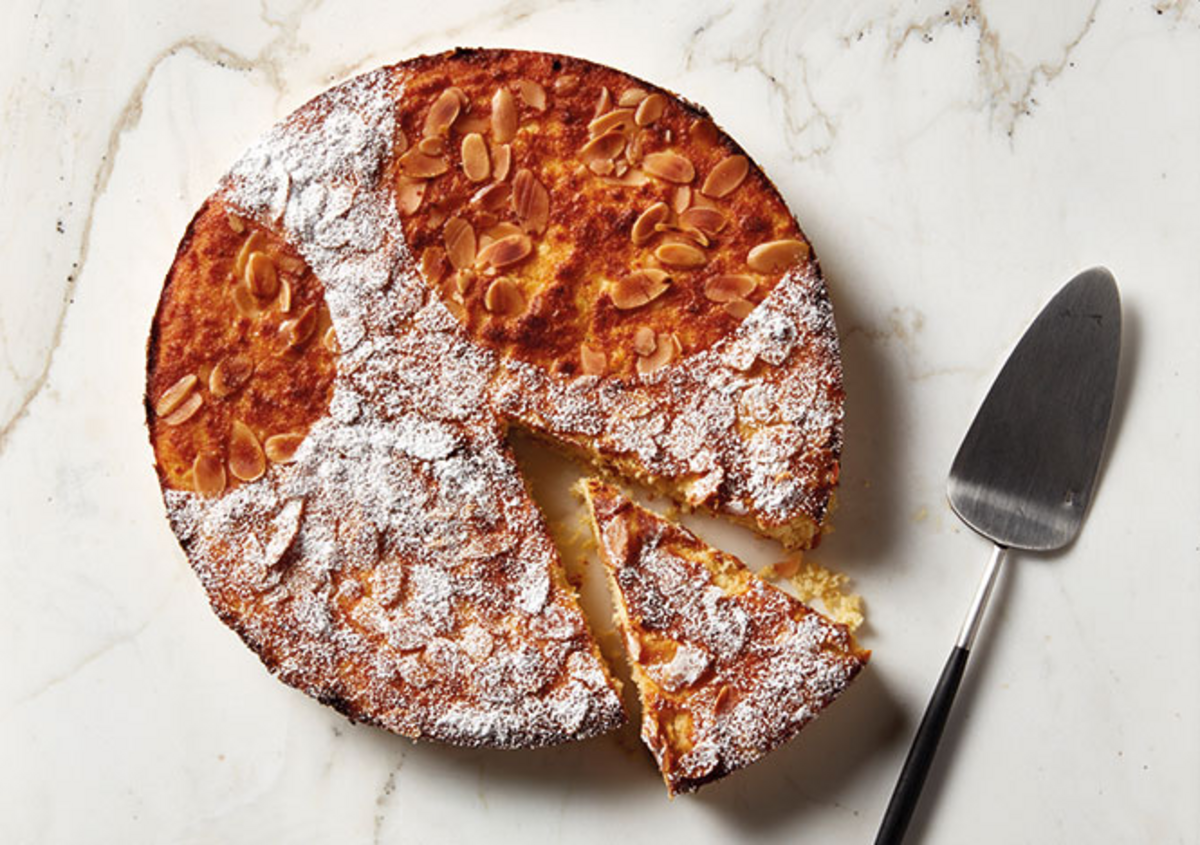 Ingredients (12 people):
185 g butter (±13 tbsp)
185 g caster sugar or coconut sugar (±1¼ cups)
5 ml vanilla extract (±1 tsp)
3 lemons (zested)
5 large eggs
300 g almond meal (±3 cups)
310 g full fat ricotta (±1¼ cups)
80 ml lemon juice (±⅓ cup)
60 g sliced almonds (±¼ cup)
Powdered sugar for dusting
Whipped cream for serving
Preparation time: 10 min.
Cooking time: 40 min.
Difficulty: easy
Preparation:
Preheat the oven to Th 6 / 180°C / 350°F. If needed, remove oven rack.

Place the SBF Princess on a baking sheet or cold oven rack. Set aside. 

In a large bowl, mix butter, sugar, vanilla extract and lemon zest just until combined. Add eggs, almond meal, ricotta and lemon juice; mix until fully combined.

Pour mixture into the SBF Princess and top with sliced almonds. Bake for 40 min.

Allow to stand for 10 min. before gently unmolding then dust with powdered sugar. Slice and serve with whipped cream.
Additional Note: