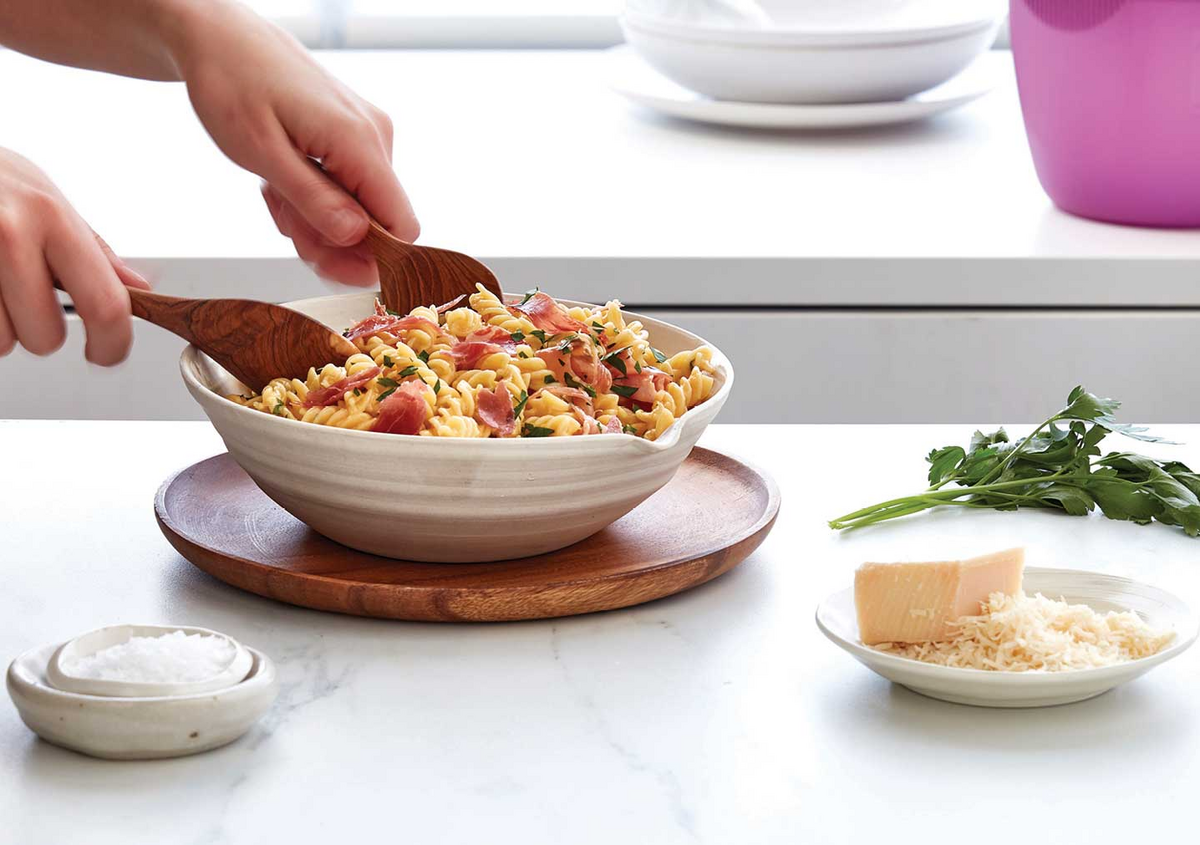 Ingredients (4 people):
400 g short pasta of choice (farfalle, penne, fusilli, spirals, etc.) (±14 oz)
15 ml olive oil (±1 tbsp)
4 egg yolks
100 g fresh grated Parmesan (plus extra for serving) (±1 cup)
Salt and pepper
For Serving
100 g sliced prosciutto (torn into pieces) (±3.5 oz)
Flat leaf parsley (chopped)
Preparation time: 5 min.
Cooking time: 15 min.
Difficulty: easy
Preparation:
Place pasta in the Microwave Pasta Maker and fill with water to the corresponding fill line. Microwave uncovered for 13-15 min. at 900 watts, or until tender.

Remove from microwave and use cover to drain water.

Immediately add olive oil, egg yolks, Parmesan, salt and pepper to pasta and mix until well combined. 

Serve with prosciutto pieces, grated Parmesan and a sprinkle of chopped parsley.
Additional Note:
TIP:
Prosciutto can be substituted with fried pancetta pieces for a more authentic carbonara.
For a vegetarian option, substitute prosciutto with 150g / ±5¼ oz of sautéed mushrooms.
Sprinkle toasted pine nuts over pasta for another texture.